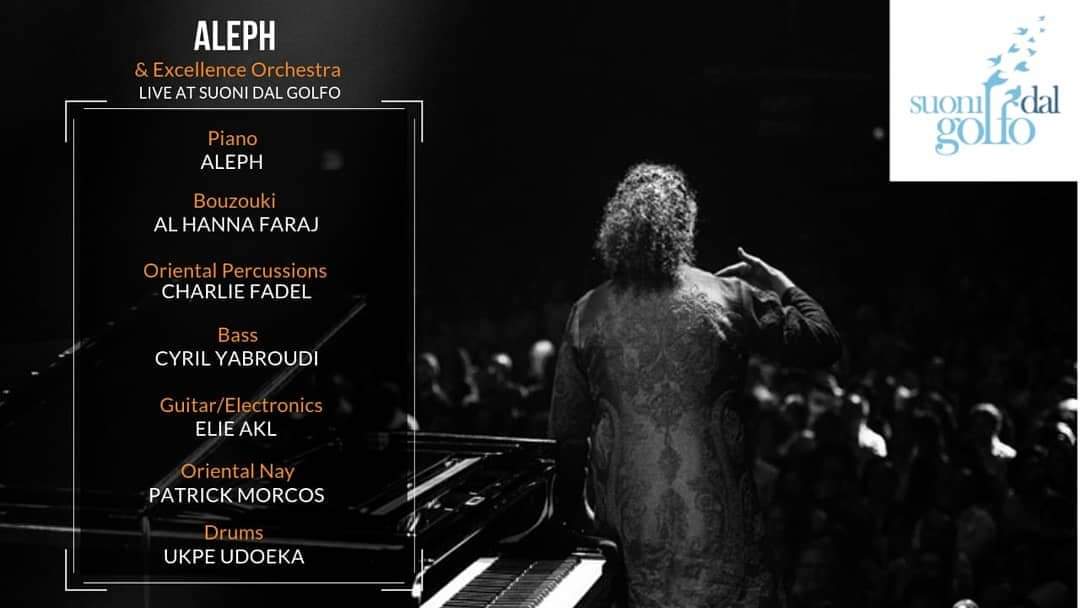 Aleph & Excellence Live At Suoni Dal Goflo
Aleph is a Lebanese pianist and composer known for his natural gift, charisma and tremendous generosity that make him so magnetic once he steps on stage.
"A piano that breathes flamenco, one that senses the vibes of tango and embraces true jazz. Paco Ortega - Musigrama Studios Owner. "
Aleph demonstrates that music is as powerful as any language, political movement or religion." Antonio Serrano He will be joined by renowned & illustrious Lebanese instrumentalists and 'Orchestra Excellence' to bring to you an original & mind-blowing repertoire from his debut album that consists of the best in Oriental, Flamenco & Jazz. Expect to be taken on a musical journey of culture, scenic imaginations and true emotions.
Aleph and the band will also be taking it back to their roots, with rearranged oriental Lebanese folk songs that will amaze.
After the success of several headlining concerts around Europe & beyond, Aleph and the band bring their magic to Suoni dal Golfo.