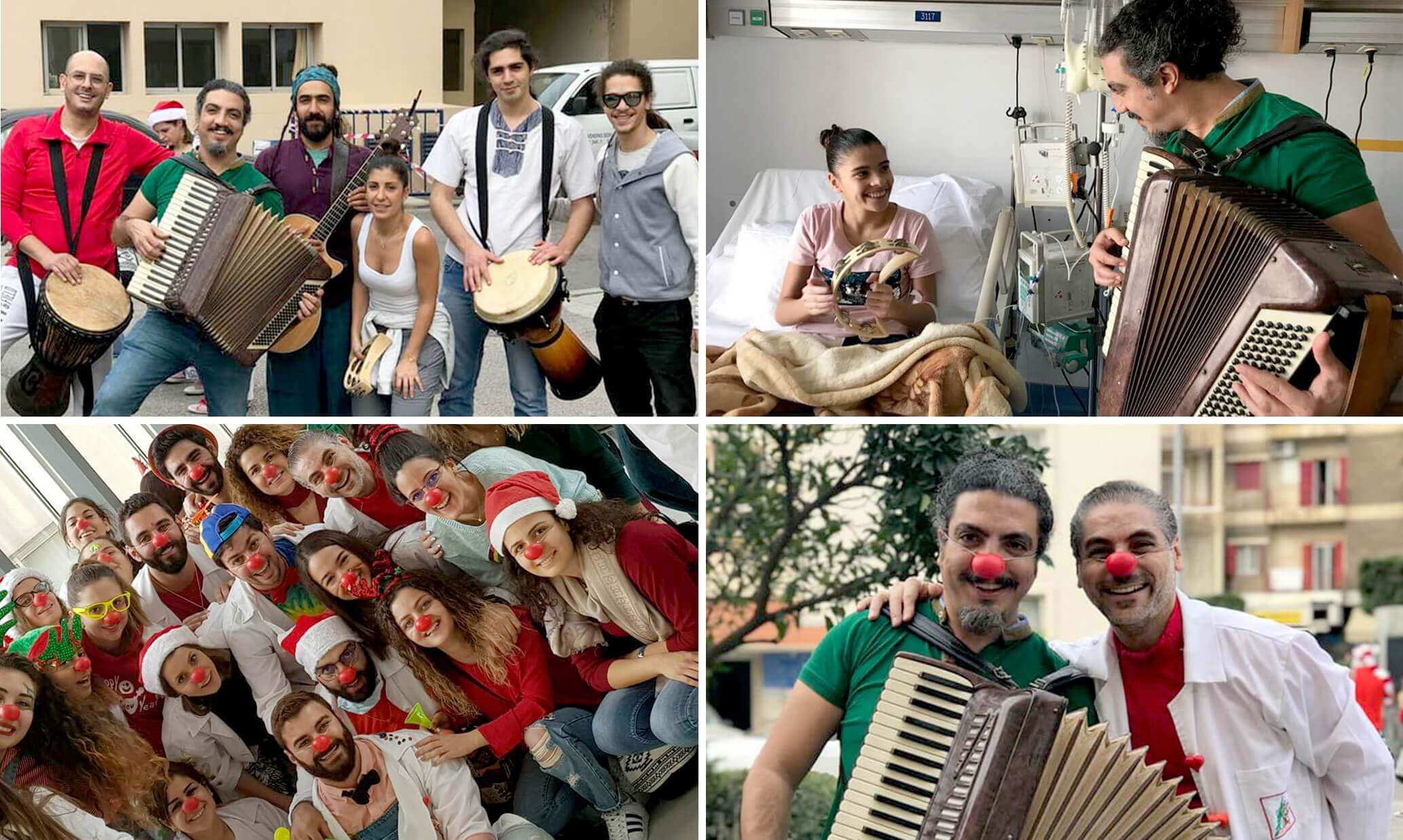 Wile The Clown
Wile the clown is an NGO based in Lebanon that uses laughter and music to help improve the moods of
children who are terminally ill with cancer.

www.facebook.com/WileTheClown/

Aleph is constantly searching for ways to spread joy and happiness with the use of his music.
He has done so for hundreds of couples and corporations but for Aleph that simply isn't enough.
Aleph looks to help those who are not as priveledged as his clientelle.
That is why when Aleph found Wile the Clown, it was a match made in heaven.

Aleph, With his Achordion in hand accompanied by 8e Art Artists & the Wile the clown team visited the children's cancer ward at Hotel Dieu & Jeitawi to spread as much joy as they could.
It was truly a touching experience and Aleph & the gang look forward to joining Wile the Clown on many more
trips to come.